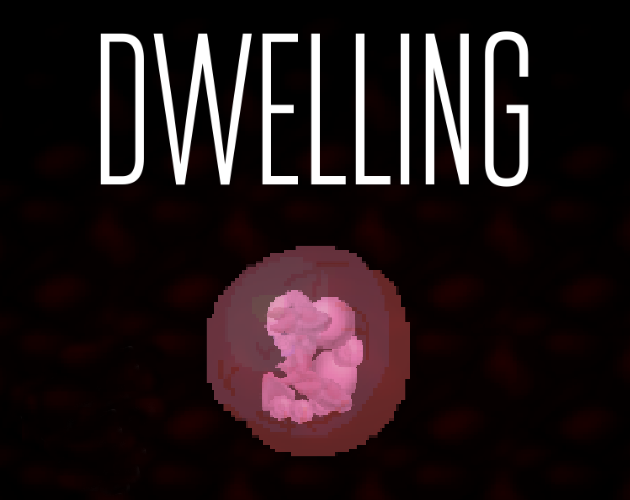 Dwelling -- Part 0
Hey Itch,
The Post-2dCon edition of Dwelling Part 0 is out! 2dCon was a lot of fun, and I met a lot of people. Participating at this convention has inspired me to continue development on Dwelling, so expect to see a more appropriate "Part 1" on the horizon.
The changes I made for 2dCon were a variety of feedback and storytelling features. Players of Dwelling often felt confused by
1) how long the experience was
2) what they're purpose was, motivation, character, story, etc
3) what they ought to do
After 2dCon, I had a lot of playtesting and some bugs to fix, so I made many changes to make the game's experience more consistent.
The bigge list of changes are as follows:
Added dialogue in the hallways
Made cutscenes more 'stricter'
Added checkpoint text to give the player an idea of progress
Added dialogue noises!
Boss can now be hit on the head with bombs
Made bugs easier to eat
Wall sliding is different / more intuitive
Bombs do not scale with head while held, fixing other issues
Mantis enemies no longer slide off ledges
Boss now stomps and shakes the screen!
Flying bugs are now in the boss room to better communicate objective'
Made Genevis's appearance less risky.
Changed intro text
New bomb particles
Better green blood particles
Thanks for all of the people who've played and engaged with me on Dwelling thus far! Stay tuned for more Dwelling news!
Files
Dwelling_Post2dConEdition.zip
42 MB
Sep 07, 2019